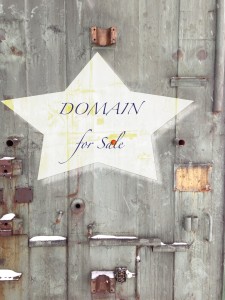 Viele Ansätze und Ideen sind über die Jahre zuerst einmal in einer Domain bewahrt worden. Manchmal kam was anderes dazwischen, war die Umsetzung doch etwas komplizierter als wir dachten oder überholte sich zwar die Idee, aber die Domain faszinierte weiter. Hier sind Domains, die wir noch nicht loslassen können – bei denen wir aber jederzeit gerne ins Gespräch kommen:
circlewalks.com
europepublishing.com
firstnetworks.com
mindmatcher.com
picturefind.com
swissfind.com
videowalks.net
First there is an idea, a concept and great promise. Then other things interfere. Existing business, complications, changing interests.
The domain names reserved remind us of these great moments that did not go anywhere – so far. Maybe you get the name from us and move onwards. Maybe we find a way to pool experiences and excitement. Just do not hesitate to contact us.